Hudson Family Room
A masculine family room received an update with acacia wood floors, a modern color palette, and clean lined furniture.
Eden Prairie Family Room
Long, narrow rooms are a challenge to furnish. Selecting furniture that fit the scale of the room, changing the seating layout, and removing the dated oak railing transformed the function of this room and created a space where the homeowners love to gather.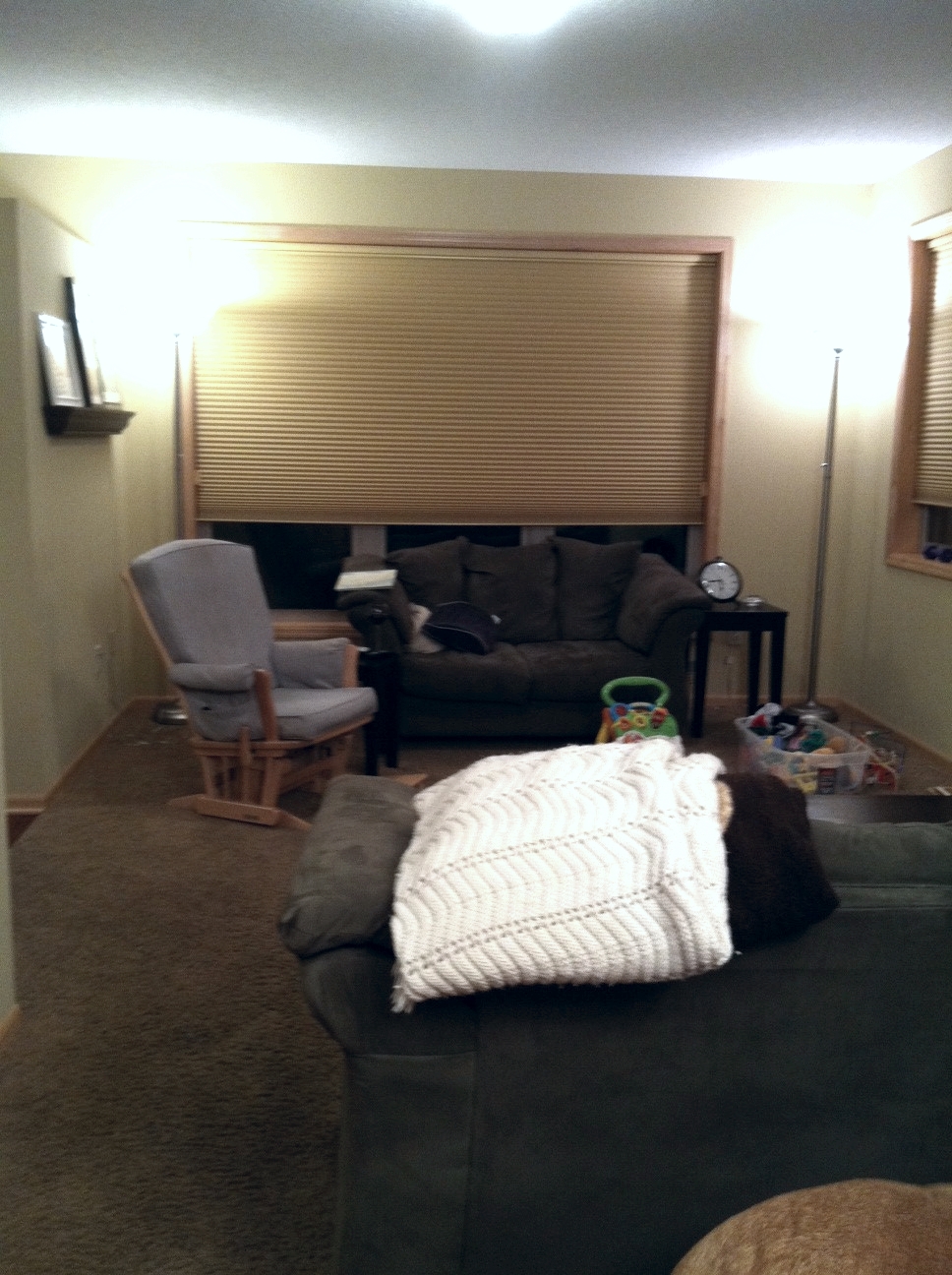 Oakdale Family Room
Another long, narrow family room proved to be a design challenge for the home owners who wanted more seating for family and guest, and an updated color palette.
Afton Family Room
The vaulted ceiling was lost in a room with little character. Adding custom windows that follow the lines of the vault, full height ledge stone surrounding the modern fireplace, built in maple cabinetry with floating wall shelves and under shelf lighting brought much needed architectural interest to this space.
St. Louis Park Living Room
Beautiful architectural features were lost in this living room with dated furniture and an unfocused design direction. The client wanted an elegant, show stopper room for entertaining guests. An updated color palette, with custom furniture and just the right artwork and accessories achieved that goal.
St. Louis Park Fireplace Room
This space was an awkward transitional space with no clear function. The homeowner wanted it to be a sitting area to enjoy the fireplace and wanted to be able to see the TV from all areas of the open main floor. Since this isn't the home's primary TV viewing area, the design created a cozy seating area that flowed into the adjoining areas. Elegant white ledger stone created stunning visual contrast with the dark velvet chairs, and a shimmering cream leather ottoman can be used as a foot stool or coffee table.